The usd/jpy regains a 107 handle on improved risk sentiment (107.26 highs).
Market Summary
The dollar was broadly firmer against its peers in Fridays trade. The JPY was a notable underperformer, whilst the GBP bounced from its 1.6030 lows to close largely unchanged at 1.6100 (highs 1.6126). Improving risk sentiment and rallying equities (Dow +1.63%, S&P 500 +1.29%) has seen the JPY continue to depreciate in Asian trade to 107.26 lows against the USD. Firm U.S. data helped sooth nervous investors on Friday as Sept. housing starts came in at 6.3% MoM (vs. 5.4% exp.) and the Oct. reading of the University of Michigan Confidence rose to 84.6 (vs. 84 exp.). Selling interest around 1.2840 again capped the Euro's initial gains (1.2837 highs) before it surrendered to 1.2735 lows. The Aussie traded up to .8812 but trades back at .8785 currently (.8735 lows).
Pre-European Open, Technical Analysis
The commentary below represents our opinion on the state of the markets and our hypothetical trading strategies. This commentary is not a recommendation or advice. Please refer to the disclaimer below for further guidance. Please note that market volatility may have voided some scenarios.
EUR/USD Intraday: SELLERS AHEAD OF 1.2840 REMAIN TO CAP THE EURO ON FRIDAY
Pivot: 1.27807, R1 1.28170, R2 1.28738, R3 1.29669, S1 1.27239, S2 1.26876, S3 1.25945 (All pivots are daily 5 pm NY).
Support Levels: Extremely Minor 1.2735/40, Minor/Medium 1.2700/15 zone, Minor 1.2620/25.
Resistance Levels: MInor/Medium 1.2840/45, Medium 1.2890/1.2905 zone.
View: With momentum declining we favour more trade in side of 1.2700/10-1.2835/45. Expect some initial demand around 1.2735/40, no bias.
Technical Comment: The dailies are largely drifting with a declining ADX, the 4H's are weak, the 1H's are firming.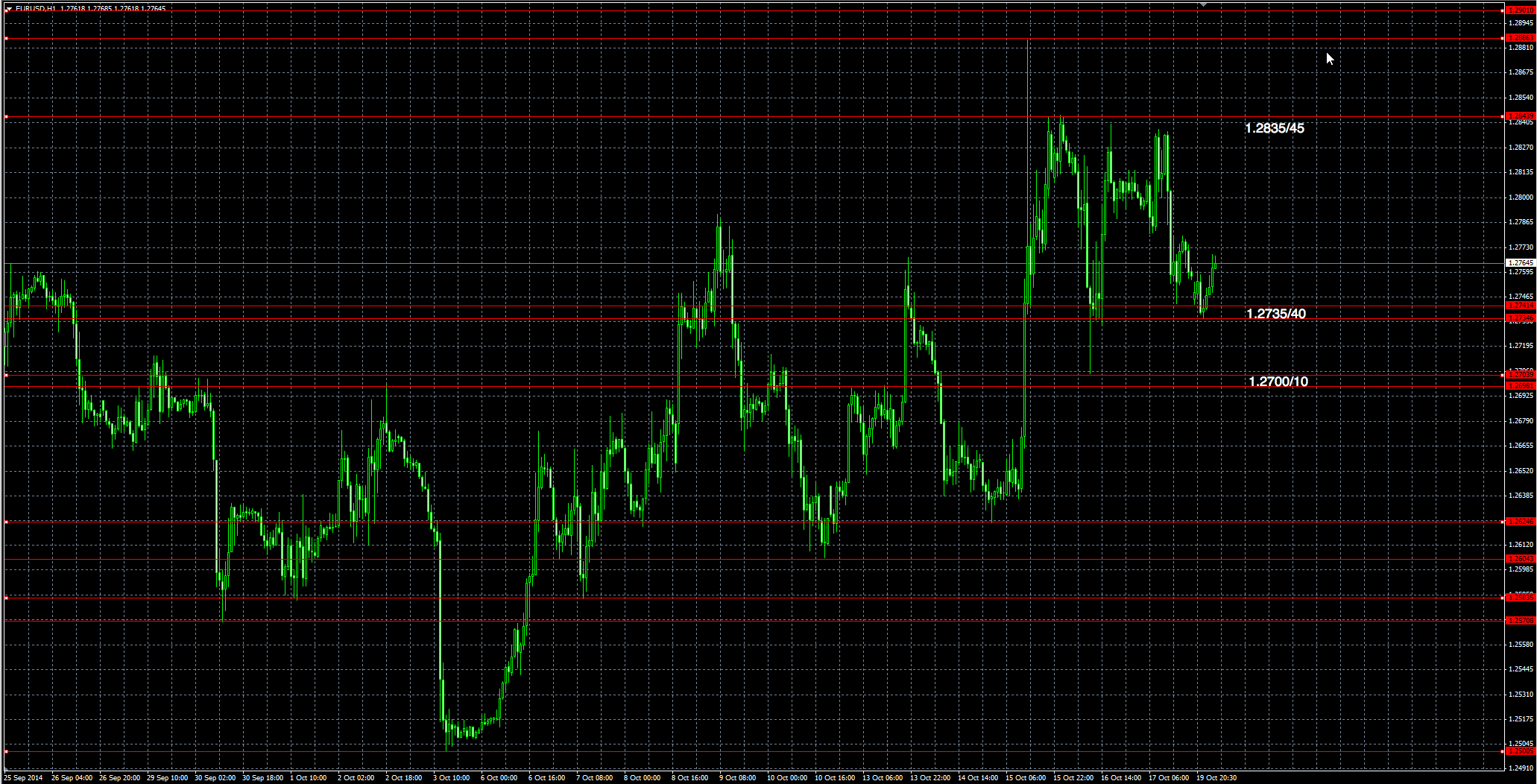 GBP/USD Intraday: THE CABLE FARES WELL AS THE USD FIRMS (1.6126 HIGHS)
Pivot: 1.60833, R1 1.61374, R2 1.61805, R3 1.62777, S1 1.60402, S2 1.59861, S3 1.58889.
Support Levels: Minor 1.6025/30, 1.5940/55, Minor/Medium 1.5870/75.
Resistance Levels: Medium 1.6115/35 zone, Extremely Minor 1.6160/65, Minor 1.6225/30.
View: The Cable looks capable of extending gains but needs to clear 1.6125/35 first. We see dips being limited to the 1.6025/40 area, if long here (25/40) tight stops would be under 1.6000.
Technical Comment: The dailies are improving marginally (esp. the Stochs which are strong), the 4H's are mixed/firm (the Stochs are easing), the 1H's are firming.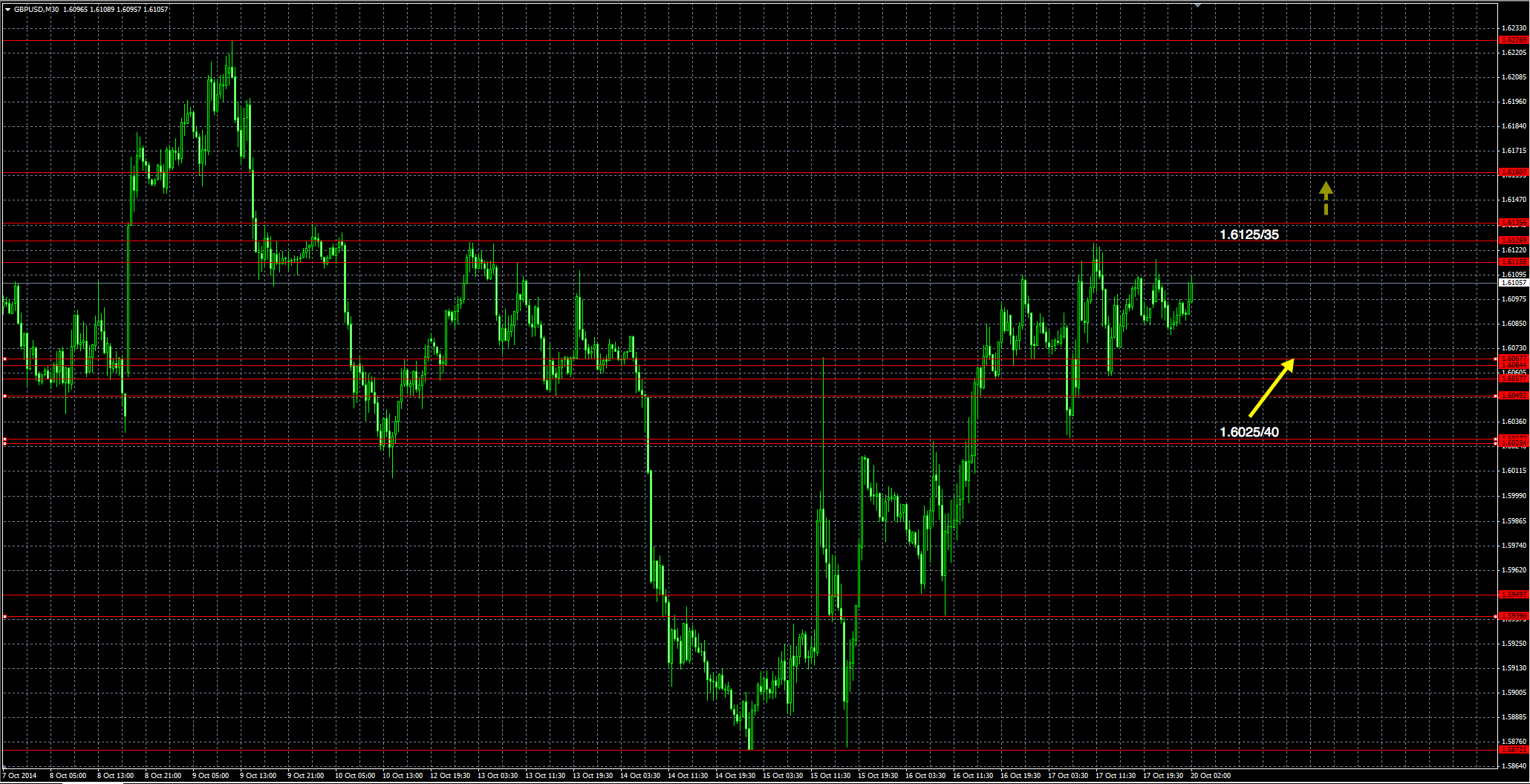 USD/JPY Intraday: RISK SENTIMENT IMPROVEMENT UNDERMINES THE JPY
Pivot: 106.651, R1 107.164, R2 107.453, R3 108.266, S1 106.361, S2 105.848, S3 105.046
Support Levels: Extremely Minor 106.80/85, Minor 106.65/75, Extremely Minor 106.55/60, 106.30/35.
Resistance Levels: Extremely Minor 107.25/30, Medium 107.50/60, Extremely Minor 107.70/75, Minor 107.95/00.
View: We like the Usd/jpy higher but whimsical risk sentiment will dicate. We favour small longs at 106.80/90, stops need to wide under 106.00/10 so would average near 60 and 40.
Technical Comment: The dailies are rallying strongly (esp. the Stochs), the 4H's are strong (the Stochs are o/bght), the 1H's are firm.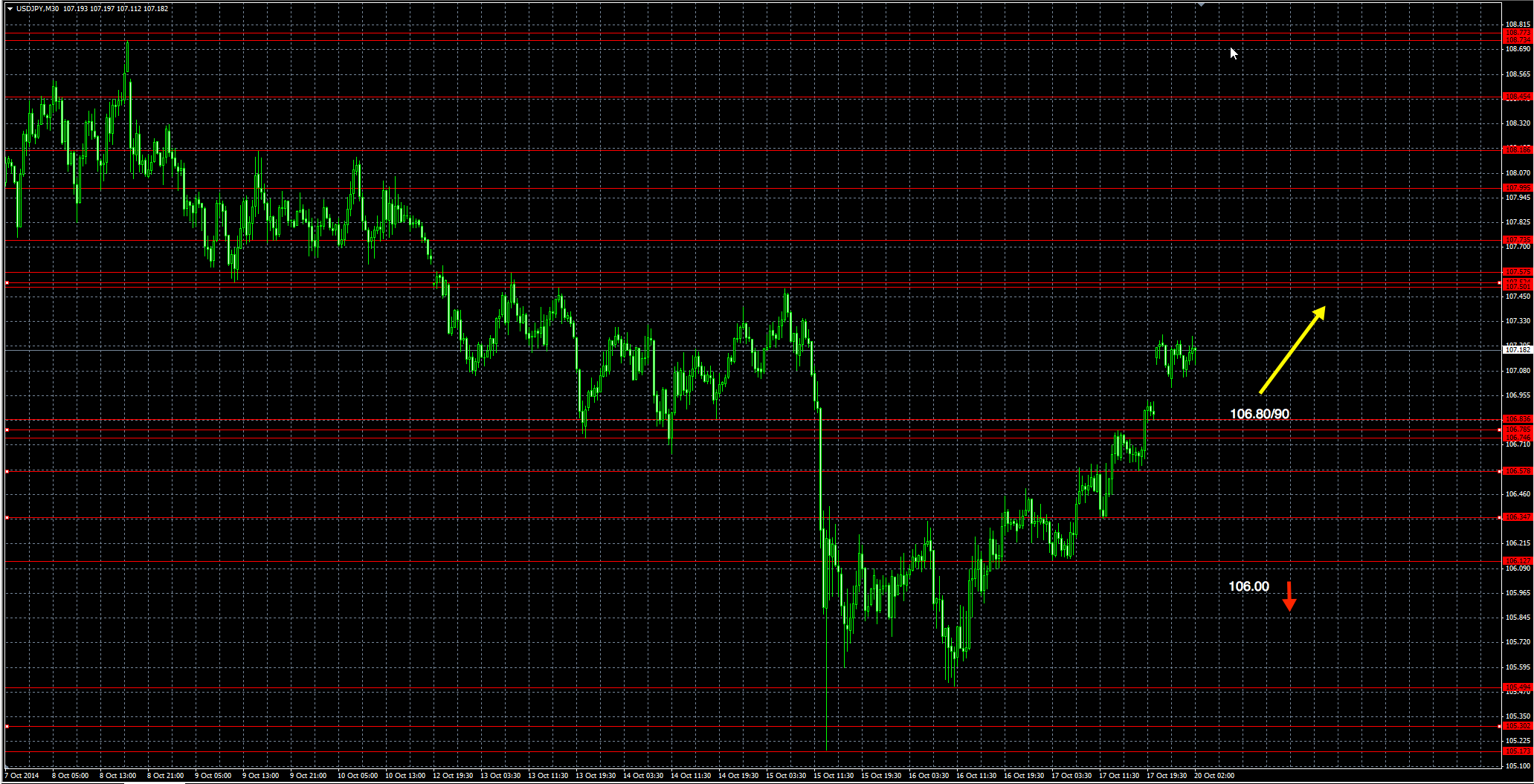 AUD/USD Intraday: THE AUSSIE SLIDES OFF .8812 HIGHS (.8785 LAST).
Pivot: .87634, R1 .87930, R2 .88418, R3 .89202, S1 .87146, S2 .86850, S3 .86066.
Support Levels: Minor .8730/35, Minor/Medium .8670/85 zone.
Resistance Levels: Very Minor .8810/20, .8830/40, Minor .8850/60, Medium .8890/.8900.
View: We favour more trade inside of .8730/35 to .8810/20 over the next 24 hrs. Would employ wide stops as the momentum declines (.8675, .8865), tighter could be .8700, .8840.
Technical Comment: The dailies are drifting but slowly improving (the ADX continues to decline), the 4H's are mainly flat, the 1H's are firm.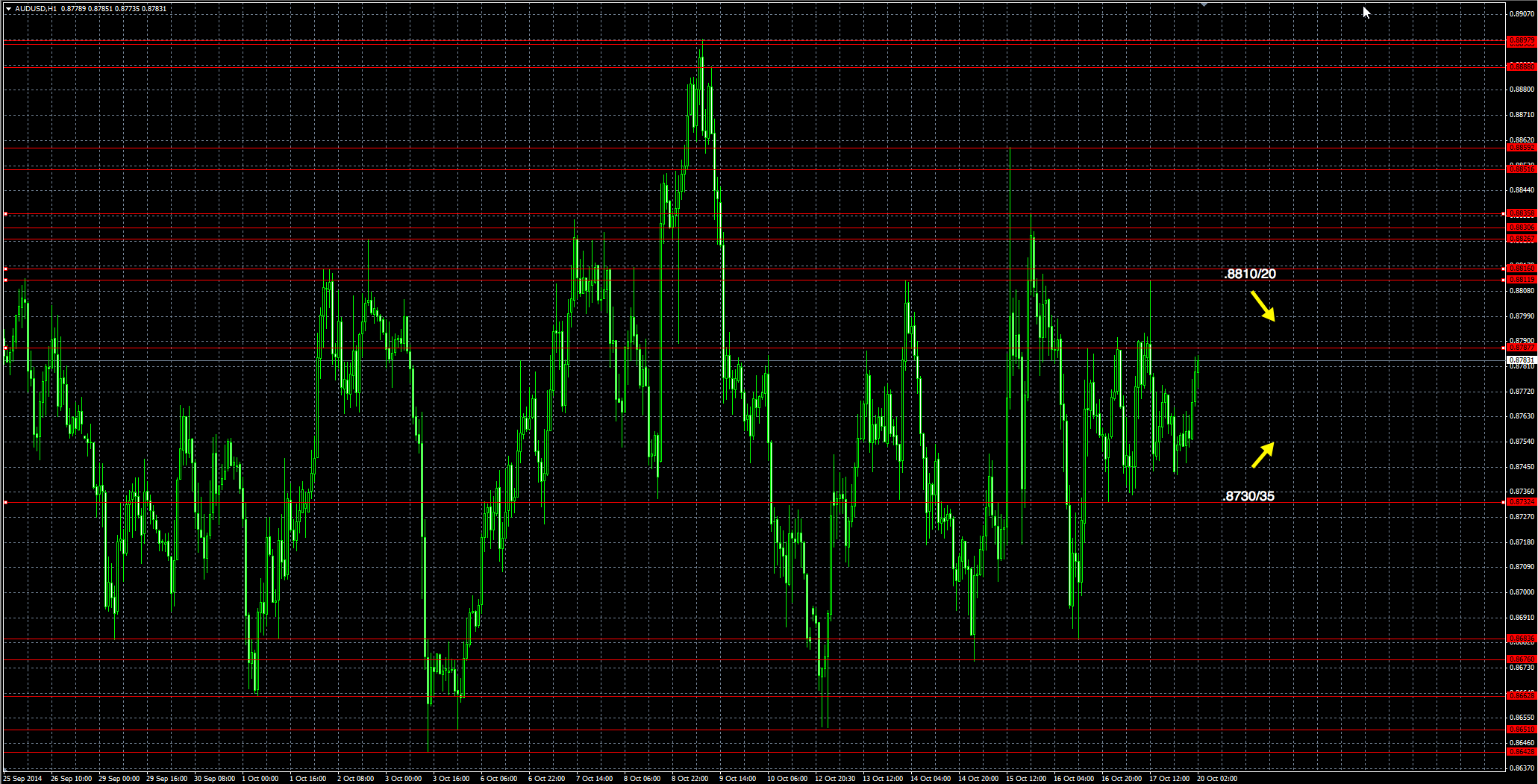 receive the Daily Score direct to your inbox. Subscribe here:
http://l.mahifx.com/1fJBebZ