All right. Let's get started again. This time with a stricter filter (only posts from contacts):

I'll keep writing the same things I wrote on my previous journals, "
my journal
" and "
my journal 2
". Go there if you need information about something I am referring to.
Done with my daily math exercises at khanacademy.org: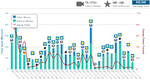 Last edited: