This brief video clip is one of a growing library of over-the-shoulder videos I have made to help people learn tape reading by seeing examples for themselves. They are not structured teaching videos as such, more commentary.
As they were created live at the time I was able to point out some of the features as different participants including market makers and ECNs moved in and out of the bid and ask sides and other factors as well, such as the trades printing off on Time and Sales and so on.  Because they are live it simply isn?t possible to mention every single factor influencing the moves in the time frame of the action, so they are worth watching several times to spot all the influences.
In this particular video you will see my trade of 1000 shares flashing through on Time and Sales a second after I call the short. Within 37 seconds the position was already $140 into profit and still running ? and without the stock moving a single cent against me at the time of entry.
This is high probability trading for either pure scalps or scalping entries into swing trades.
Click here to view the video (will appear in new window).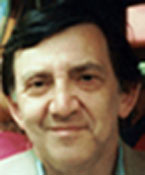 Richard Joyson (Mr. Charts) made the much dreamed of transition from day job to intra day trader of US shares when he gave up his full time profession...