I have found that traders usually fail for five primary reasons:-
1. Lack of trading skill
2. Lack of risk capital
3. Improper trading psychology
4. Lack of support
5. Lack of experience
1. Lack of Trading Skill
Usually new traders are so eager to make a killing in the market that they are just too impatient to learn how to trade before trying to trade. Basically, they either wing it, or think they know what they are doing without objectively determining their skill level.
If new traders can get the dollar signs out of their eyes and focus on developing their trading skills in a stress free, fun environment, they will be off to a good start. I encourage new traders to 'paper trade' first, so that they can practice their trading skills in a risk free and stress-less environment. My feeling is that if you cannot be profitable 'paper trading', then you will not be profitable trading in the real markets.
'Paper trading' is an excellent way to practice trading. Once you are consistently profitable paper trading over a period of time and you feel ready for the real markets, then try trading in the real markets. The key to properly using 'paper trading' effectively is to be sure you are consistently profitable; you will feel it when you are! If you do not feel it, then you are not ready to trade the real markets. Wait until you are ready. Do not deceive yourself here, this is very important.
If you feel ready and then trade the real markets and become unprofitable, then your problem is more than likely with your psychology. If this is happening to you, stop trading the real markets, and go back to paper trading and seek some help with how your psychology is negatively affecting your trading results.
The key here is to be persistent until you do have the skill to excel. It takes work along with time and patience, but with both it can be done.
2. Lack of Risk Capital
In order to be a successful trader, you want to create a stress free trading environment. To help do this, you need to be trading with risk free capital. By this I mean do not use money you cannot risk, like money for rent, food and to support your family needs this month!
It amazes me how many traders do this. It is a recipe for failure and possible disaster. Don't do it! If you love trading, but lack the necessary funds to participate, wait! Instead, 'paper trade' and develop your trading skills so when you have the money to trade, you are ready.
3. Improper Trading Psychology
How do you know you have an improper trading psychology? Here are a few things to look out for:-
1. Feeling too much stress
2. Successful 'paper trading', but not successful when trading the real markets
3. Getting mad or too joyous, depending on your trading outcomes or results (excessive highs & lows)
4. Feeling fear
5. Can't 'pull the trigger'
6. Fail to exit trading positions at stop loss points
7. Exit trades to relieve anxiety
8. Impulsive trading, etc.
When 'paper trading', you are apt not to feel the psychological impacts of real trading. Thus, 'paper trading' will not generate most of the above psychological feelings. However, when making the transition from 'paper trading' to real trading, the psychological issue may be felt and have to be dealt with just like when you learned the skills of your trading system.
When you hear that trading is both an 'art' and a 'science', it often refers to the combination of psychology and feelings, with that of a technical trading approach.
In order to be successful, the psychology has to be mastered and managed.
4. Lack of Support
Because of the many challenges in trading and because of dealing with issues that require objectivity, new traders and experienced traders alike may need a support system in place. TradersCoach.com recognized this need early on and has developed Coaching/Consultations and Mentoring Programs to provide this needed support to traders worldwide.
Many top athletes and executives incorporate this same coaching and support regime into their busy schedules in order to excel at their chosen field. It is essential!
Remember there is no amateur trading league. Every market you will trade is made up of expert traders. There is no little league so to speak. Whenever you enter a market, you are entering a championship arena where to win you must be one of the best in the arena. Therefore your skills have to be top notch before you enter the markets. To become top notch, you will need to practice, practice, and practice some more until your skills are at the championship level. Sorry, but that is the way it really is! So, in order not to lose your trading money, you must not enter the markets before you are ready. And to get ready you should 'paper trade' and develop your skills first. If you enter the markets before you are ready or skilled, it will be a mistake!
5. Lack of Experience
Many novice traders fail to realize that when they enter a market to begin trading, that all markets are championship arenas. An unprepared trader will be trading against prepared traders and will find it difficult to win.
I strongly suggest that you do not trade with real money until your 'paper trading' has been profitable for a while. The time it takes will depend on the time frame in which you are trading. For example, if you are a day trader, you may do 30 to 100 trades within 10 days. If you are a position trader, you may do only 100 trades a year. The idea here is to give yourself enough time to experience different market conditions and see how you do, thus improving your trading skills.
Once you are doing consistently well 'paper trading', then you may be ready to start trading with real money. Once you start trading with real money, you will experience the psychology of trading. If, after trading with real money you experience poor results, you know that more than likely you have psychological issues that are effecting your trading.
With experience, you will learn what your psychological strengths and weaknesses are and begin blending them into your trading to improve your results.
Bennett McDowell is President & CEO of TradersCoach.com – and can be contacted at beacontraderscoach.com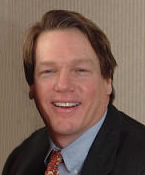 Bennett McDowell is founder and president of TradersCoach.com. He developed the Applied Reality Trading® (ART® software and home-study course, featu...