I purchased Wendy Kirkland's F3 Family Financial Freedom trading system for $5,497 dollars on December 12th and 13th of 2016. I signed up for a 12 month subscription, due to expire on 12/13th December 2017. The money back guarantee stated that if a profit wasn't made at the end of the 12 month period, then I would be reimbursed the full amount of the purchase price ($5,497). I promptly applied for a Money block account as soon as my payment of $5,497 dollars went through. Due to the Christmas/New Year period and a delay caused by Money Block needing confirmation for a minor detail on my application form (which caused me to miss Kirkland's first two trades), it wasn't until January 11th, 2017 that my account was finally open, approved and ready to trade. All Trades were autotraded and the reason I applied for a Money Block account was because of Kirkland's salesman recommending this on the phone when I first purchased the product.
Ultimately, however, at the end of the 12 month enrollment of Kirkland's F3 system, a profit was not made.
A total of
19
trades were atuotraded in my account:


10 losses
9 wins
Overall result at the end of the 12 month subscription:
$66 dollar loss
Full results of the 19 trades executed for me in my Money Block account: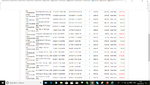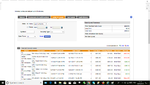 The last trade, the AMGN, January 19, 2018, 180 call, was manually closed by me on December 14th, 2017, due to being past the 12 month enrollment period, (which expired on December 12/13th, 2017.) It incurred a loss of $155 dollars, and I certainly was not going to risk losing more money when the subscription was already over.
Money Block Starting balance at beginning of subscription:
$7,942.
Ending balance, after 19 trades during Kirkland's enrollment:
$7,884.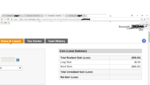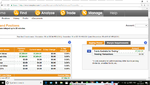 View attachment Entire Money Block Trade History during Kirkland 1 year enrollment_ (1).pdf
Overall, this was not an investment I would like to remember, but it is my personal trading story, and perhaps someone here may find some value in it. I've learned an important lesson: purchase products that only guarantee refunds if a 100% return of the
INVESTMENT
fee isn't made (which was $5,497 in my case). I was persuaded by a guarantee that promises a refund if only a profit isn't made, which refers to the account balance. A system that failed to produce a single penny of profit for me over 19 trades is not something I would consider worth buying ever again or recommend to other traders.

Last word
Even more worryingly, when I requested the company send me a performance sheet during the time I asked for a refund, their result for the DIS SEP 15, 2017, 110 CALL trade claimed I won $393 dollars, which was completely false. My account shows I only won $68 dollars for the DIS SEP 15, 2017, 110 CALL. An invented, wildly inaccurate $325 dollars extra profit had been written in their sheet to portray a result in my account which never existed. Had I not noticed this mistake, my final result would have stood at a profit of $259 dollars instead of a loss of $66 dollars. I was fortunate to get my money back.
My advice for any future customer is this: when you request a refund, demand to see the company's performance sheet and show exactly how they calculated the figure for every single one of your trades. Then compare their results to yours. Only your results matter and your bank statements are critical evidence. You must be meticulous and study all figures. You might spot a mistake like I did. Do not ever count on the company to notice or reveal a mistake if one exists. The representative I dealt with when requesting a refund certainly never did (and I had sent her my own trade results for her to see).
P.S.
(
To see for yourself the inaccurate profit of $393 dollars for the DIS Sep 15,2017 110 Call trade that was invented by Kirklands company, I have attached a link below. When I requested a refund, I was told by Kirkland's assistant that I had made $844 dollars, and wasn't eligible for a refund. I requested to see how their figures were calculated and this performance sheet was sent to me. All my trades were highlighted in yellow for me, including the two I missed at the beginning of the enrollment. They wrote my results in red and black.


There were two losses not yet included in the performance sheet because it hadn't been updated, which wasn't anyone's fault. These two losses were the PG The AMGN JAN 19, 2018, 180 CALL, which resulted in a loss of $155, and the PG DEC 15, 95 CALL, which resulted in a $430 loss. These two results brought the claimed profit down from $844 to $259. $844- $155 (AMGN loss) = $689 profit. $689 -$430 (PG loss) = $259 profit. But a $259 profit still didn't make me eligible for a refund of the $5,497 dollars I paid.


It wasn't until I once again looked at the DIS SEP 15, 110 call trade that I noticed a horrific error. Scroll down to the DIS SEP 15, 2017, 110 call trade and you will see their incorrect figure of $393 dollars for yourself. This was intended to portray my result, even though my account clearly shows I only made $68 dollars for that DIS SEP 15, 110 call trade. I notified the assistant about this frightening mistake and my refund was processed. These are the kind of mistakes that destroy my faith in purchasing anything from that company again.
https://drive.google.com/file/d/1PRyLCf-YrlaHCuBx7f_7ZcTPGZ3YLXw1/view
)
Last edited: