I've been long time very skeptical about so called prop firms. They came from nowhere, usually found by unknown people in trading community (even by university students! ), pretending (without any evidence) to have multimillion dollars of capital for traders and only one thing to be funded by them is pay small fee and that's it.
Recently there were a case with Funding Talent prop company which was investigated by Nova Scotia's authorities [1]. The case disclosed truth about how majority of so called prop. firms really operates.
The whole business is based on lie of having capital to fund traders. But the only money they manage comes from fees.
I strongly believe this business needs some sort of regulation.
[1]
2021-03-26 ForexTips101 Ltd et al Decision.pdf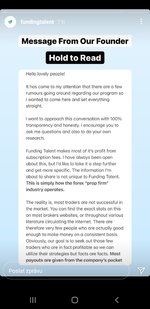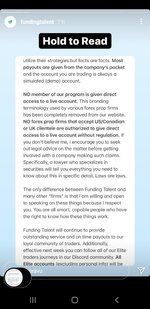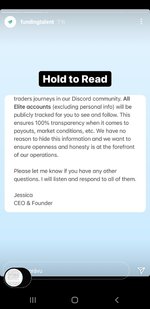 Last edited: