I've just put together my annual (2010) "Worth a Second Look" list of FX Intermediaries for Retail and Institutional as well as Stand Alone Trading Platforms. I will also present my "Most Improved Intermediary" and the "Most Relevant Retail FX Technology" awards at the very end.
Comments welcome from all quarters - this is just for fun - not etched in stone, just my picks, that's all.
Disclaimer:


I do not profess to know all there is to know about trading, money management and/or the international currency markets.

I am not a guru - nor do I subscribe to guru status or lean on any other proclaimed guru.

I do not proclaim this list to be 100% accurate, all inclusive or indicative of what any singular or group of individuals should or would subscribe to.

I have no relationship (of any kind whatsoever) to any FX Intermediary contained within this list and have only on occasion downloaded and used the demonstration platform of one or more of the Intermediaries contained within this list.

I am not a paid actor, but I did once sleep at a Holiday Inn Express Hotel. And, there you have it - my disclaimer.
My Top Six (6) Picks for 2010 for Retail FX Intermediary:
6th Place:

5th Place:

4th Place:

3rd Place:

2nd Place:

1st Place:

My Top Five (5) Picks for 2010 for Institutional FX Intermediary:
5th Place: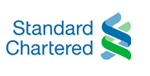 4rd Place:
3rd Place:

2nd Place:

1st Place:

My Top Four (4) Picks for 2010 for Stand-Alone FX Trading Platform:
4th Place:

(Note: Just announced on January 5th, 2010, that FXall will buy Citi's LavaFX trading platform. The move being made by the Electronic side of the FX business are becoming more and more interesting by the month.)
3rd Place:

2nd Place:

1st Place:

So, there you have it. Just one man's opinion, of course and my criteria for selecting Intermediaries may not be yours, so results may indeed vary - as the saying goes.
A couple personal notes:
1) Though I did have to finally "get over" the whole dbFX/FXCM thing, I could not get over the fact that Deutsche Bank is still the 800lb. Gorilla in the entire world of FX right now. So, whether you trade on FXCM or dbFX, or anywhere else "Retail" for that matter, you are most likely running into at least some of the pricing and/or pool allocations from Deutsche Bank.
They are simply too big ignore at this point and I don't see that changing in the near term. Given that fact, I could not deny them the place they presently hold in the market - they are huge, plain and simple when you break down the numbers.
2) I have a personal bent towards working with
banks
on mission critical applications. That has a lot to do with my previous career. So, that is why I feature banks overall, more so than any other type of Intermediary. A personal choice.
3) Though I am a huge fan of Currenex and if forced to do it, I can find a way to get by with HotSpot's user interface, as far as the Stand-Alone Trading Platform award for 2010 goes, I simply could not ignore the amazing work that went into the ProTrader Multiple
Broker AND Liquidity Provider
platform, called PT Multistation! I've seen links to their sight but never bothered to look until I started to put together my "Top" list for 2010.
The irony to this pick is the fact that, just as I was doing my research on Stand-Alone Platforms, I asked myself the question of why nobody had thought of designing a Trading Platform that enabled live connections to
any Broker or Intermediary of the Traders choosing!
No sooner than I had the thought, I came across the link to ProTrader and their PTMultistation. If you are a Retail Trader, you might find this one pretty darn cool!
4) Regarding Saxo Bank.
I am reminded of the old commercials: "She's come a long way baby." Well, that pretty much sums it up for me on this pick. There is a ton of hype out there about Saxo and a fair amount of it is negative. But, I've had my eye on these guys ever since they became a bank and started offering FX. I always recognized them as a solid "concept" but lacking good execution for providing FX services. I thought they were trying to do too much at one time.
However, I must say that something has changed at Saxo in my opinion. They have re-tooled some of their back-end to improve multi-trader execution performance into the liquidity pool and they have finally included their relatively new FX Options Board, allowing for some fairly creative Spread Trades using either options alone or a combination of Spot and Option covers. So, given their forward momentum and an apparent desire to "do better," I thought that they deserved the number 1 spot this year.
Now, for special awards.
Most Improved FX Intermediary goes to:
SAXO Bank
- for their back-end performance improvements and inclusion of interoperable options strategies within the same robust trading platform, while still maintain wide access to other trade-worthy instruments.
Most Relevant Retail FX Technology goes to:
ProTrader's PT Multistation
- for their outstanding creativity, vision and strong sense of what traders needs are today and into the future, by improving freedom of access to broad liquidity, in a Broker and Intermediary agnostic platform that is very well appointed and functionally literate enough to serve the needs of both the Retail and the Institutional trader.
Well, that's it from the floor of my virtual convention center. Join me in 2011, for the next "Best in FX" awards!
TradeSMART by properly Managing your positions. :smart:
Oh! Sorry. I forgot to hand out the "Worst In FX" Award:
The CFTC - for absolutely having no clue about what the Forex is all about and for attempting to run a perfectly good Industry directly into the ground at Mach 1. Congratulations CFTC! You are a "Winner!"
Last edited: