TYL is one I excluded
"Manual trade, always pending operations. Simple and mechanized." - what to understand ?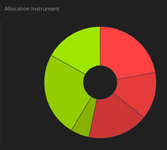 Running concurrently many accounts, sparsed everywhere imagineable
Speech on MyFxBook
"Alejandro Valverde, founder and trader of TradeToday made a Challenge. Show that the amount of capital in a Trading account did not matter. The challenge began with the goal of obtaining a 1,000% profitability, finally a 5,000% was realized.
The important thing is to have the right mindset along with a profitable strategy and management."
Apparently, no capital advanced, hides it everywhere
Hides his domain registrar. No legal contact shown at the website despite extensively developped > will to hide
🔰 Este Aviso Legal tiene el objetivo de informarte de tus derechos y obligaciones como usuario de este sitio web. Aquí encontrarás toda la información que
translate.google.com
Only 6 years of experience at trading
Inserts this ?!
Also recommends Skrill and another shady payment service with referals
Some wombly results
View the profile of Forex Trader TradeToday - forex trading systems, strategies and forum posts.
www.myfxbook.com
apparently spends as much time at photoshopping for social media than behind trading screens
it looks like a con artist to me