First post in quite some time...
I thought I might try to revive some sensible talk on trading here on the boards, currency pairs and the odd Index trade, as has been my bag for some time. Let's get the questions out of the way first.
1) No, I'm not selling anything; I've been a member of the site for many years and have no agenda
2) Yes, I have a system and no, I'm not going to share it with you
3) All the trades posted here are either with a live SB account or live with another FX provider, and no, I'm not prepared to tell you the position size
4) Charts posted are on a 2 min timescale
5) I'm not posting every single trade and they'll all be done towards the end of the day
The purpose of the thread is just to invite some talk and participation. I'll post both winners and losers.
So, two trades today. A USDJPY winner and a EURUSD loser.
First trade, long USDJPY (winner)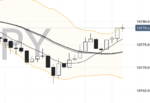 Second trade, long EURUSD (loser)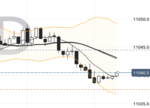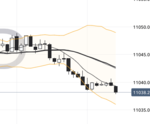 Anyone else want to join in?