While reading another thread here today, about a member complaining about IG and losing their position due to being locked out / computer issues, I thought I might share what I am doing. I am of course, new here so am still on the road to learning, and no expert but I am studying every day.
The repeated and common scenario: Spread betting / CFDs risk
It seems again people i.e. new traders are burned by leverage and CFDs. I refuse to deal in spread betting. Having a £1000 entry with a 1:10 leverage means opening a position of £10.000 - can go either way. Lose or win. It's scary. Please learn to risk manage and know what you are doing. Always place stops! Know how much you will lose if all goes bad. That way you're secured, say if your computer dies.
Solution 1: Avoid Spread betting / CFD, or
Solution 2: Separate your trading platform
Separate all your charts, signals, etc from your "everyday computer" that you use for browsing, email and chats, und so weiter. This not only reduces computer virus by browsing to wrong sections of the internet and webpages, but keeps you safe knowing that all that matters about money is segregated from the your personal setup.
A good way that I've found recently is Amazon Web Services (AWS) Workspaces. I've signed up and it's a free account to open and the workspaces are currently on offer for 12 months free due to COVID19, and after that charged at either hourly or monthly. You can try it for the year and see if it works in your trading setup or not. Here are the links:
Amazon Web Services (AWS) Workspaces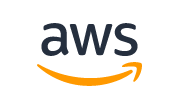 Fully managed, secure, reliable virtual desktops for every workload.

aws.amazon.com
Workspace Pricing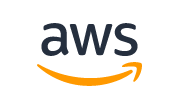 Learn about Amazon WorkSpaces pricing options, WorkSpaces Cost Optimizer, application bundling options, and more.

aws.amazon.com
TIP: Check the cost calculator for region pricing, some regions are cheaper, other expensive. I'm in the UK and have chose Oregan (West) as I save more compared to Europe (London). A faster Internet connection (broadband) is beneficial.
If you're going to be a trader, why not keep it professional or at least aspire to. The good thing is that Amazon Workspace
includes a Windows 10 licence
in the price and it takes 20 min to setup a remote computer. You are greeted with an Admin account and then can create a user account. Always create a user account as you don't want your admin privileges to be abused by something you download on the platform. It's quick and simple. The good thing is that you don't need to worry about computer upgrades, window update, etc. down the line, when the hardware gets slow. You pay a flat fee for the service and it takes care of itself. Another advantage is the you can login through other devices easily, so you can truly be mobile and on the go. Got that 1 hour 24 min flight to some tax haven island nation to setup and sign off those incorporation documents? No problem. Just pick up your iPad or laptop and remote login to your Amazon Workspace and check those charts!
Solution 3. Get a separate computer
But check the specs that you need for your applications, especially RAM and storage. It might be cheaper but in the long run you will be to update and buy new hardware.
Last edited: