?The most merciful thing in the world?? H.P. Lovecraft writes in his horror story The Call of Cthulhu, ?is the inability of the human mind to correlate all its contents.?  To be sure, if all our memories and perceptions registered in the mind equally, we should be like the unfortunate Funes of the Borges tale?completely overwhelmed by the sum of our experiences, unable to act.  Yet, as Freud realized, we pay a price for this compartmentalization.  The conflicts, urges, and passions that we sacrifice in the interest of present concern do not merely vanish.  Like Cthulhu, they lie beneath the depths; in the apt phrase of The Fields of the Nephilim, ?dead but dreaming?.  They call to us when our emotional stars are aligned, waiting for the time of their release.
Triggers
Those stars are aligned when we experience ?triggers?: situations sufficiently similar to initial traumas and travails that they reactivate memories?and earlier modes of coping.  This is a most important concept within depth psychology.  Every current problem represents a mode of coping from the past that has long since lost its usefulness.  Perhaps as a child I felt humiliated by my siblings and their emotional abuse.  Whenever I tried to prove myself to them, they beat me down with taunts and physical threats.  My only coping, as a younger, smaller child, was to withdraw in silence so that I would not incite them to a physical expression of their hostility.
Now I am an adult, trading the financial markets, and I am eager to prove myself in this most challenging arena.  Trade after trade I experience losses and, before long, I retreat to my psychological shell, passively watching as the market ultimately moves in the anticipated direction.  ?Why didn?t I take those trades?? I wonder after the close, bemoaning my inability to ?pull the trigger?.  Later, I find myself even more frustrated, as the prescribed self-affirmations and visualizations of trading coaches fail to dent my dysfunctional pattern.
Perhaps the most perplexing aspect of this scenario is that I can know what to do during times of sober reflection.  In the heat of trading, however, when those emotional stars are right, my past coping is activated?and it is as if I become another person!  If there is anything more horrifying than the prospect of encountering Dagon-like creatures in the seas, it is finding oneself dominated by an internal Cthulhu, with no prospect of escape.  As long as I experience market losses as humiliations heaped upon my hopes for self-assertion, part of me will protect myself from emotional pain through withdrawal?even as I yearn to pull that trigger.  The only way to trade better in such a situation is to find a way to reprocess market events.
Taking Control
The key to such reprocessing is to make the trigger events familiar and non-threatening.  Something that we encounter time and time again tends to lose its emotional valence, much as repeated jokes are drained of their humor.  Some depth psychologists believe that repetitive dreams?and the Freudian compulsion to repeat past problem patterns in the present?are the mind?s attempt at self-healing, promoting self-mastery through a reworking of those patterns.  We needn?t wait for our stars to be right to attempt this reworking, however.  Rather, we can align those stars ourselves?activating the very triggers that thwart our planning and judgment?and learn to process them afresh. 
The practical steps in this reprocessing are straightforward:
As Gurdjieff recognized, the work begins with self-observation.  Before we can reprocess the triggers that activate past behavioral patterns, we need to know what those triggers are.  Careful recounting of the thoughts, events, and feelings preceding problematic periods will generally yield patterns: recurring situations that are associated with the seeming shift in personality.  Many times these trigger situations will be accompanied by a shift in our physical and emotional state: a sudden rush of frustration, anger, hopelessness, or excitement.  Maintaining a personal journal can be very helpful in tracking the situations and state shifts associated with our triggers.
Once we recognize our most difficult triggers, we want to face them?but only in a fresh manner.  This means invoking a state of thought, physical arousal, and emotion that is contrary to the ones normally triggered.  Teaching oneself to become highly relaxed and cognitively focused through deepened, rhythmical breathing and concentration on a single stimulus is highly useful in this regard.  It provides a relatively non-emotional, controlled state that, with practice, you can enter at will.
When you have gotten to the point of being able to enter a calm, focused state, you then use guided imagery to place yourself in situations that you?ve highlighted in your journal.  The key is to make these mental rehearsals vivid?as if you are truly reliving them.  While experiencing these events in imagery, you are focusing your mind and slowing and deepening your breathing as you have been practicing.  The goal is to stay calm and focused, even as you are contemplating the most emotionally challenging circumstances.
From there, it is a matter of repetition: creating endless variations of the scenarios from your journal and systematically reprocessing them.  Once you are able to encounter these situations without emotional arousal through the use of imagery, you are then ready to bring your focusing and deep breathing into life events as they occur?facing your triggers in real time, while keeping yourself under control.  This, too, requires repetition, but with repeated success comes confidence and a heightened sense of control.
Freud realized that the basic problem with people is that, to the extent that they are dominated by past patterns, they lack a truly free will.  ?Where id was, there ego shall be,? was his formulation of the idea that self-awareness is the philosopher?s stone that unlocks our inner gold from its base surroundings.  The alchemist Theobald von Hoghelande recognized this in 1594 when he declared, ?The art requires the total man.?  So it is with the art of trading.  The exclusive focus on profit and loss triggers our fears over success, failure, inadequacy, gratification, and self worth, making alchemical ?puffers? of us all.  The philosopher?s stone is within: in the realm of a liberated will.  A small footnote to Elizium, taken from the Chaldean Oracles, advises:
Stay not on the precipice with the dross of matter, for there is a place for thy image in a realm ever splendid.
Trader Psychology
What have I learned as a trading psychologist?  Just this: In newly revisiting the nightmares of our depths, we become more total; more capable of Will.  To find one?s purpose and passion in life and yoke it to an unfettered will: what greater and nobler challenge could there be?  ?Love is the law, love under will,? was Crowley?s formulation: the ideal of placing passion in the service of one?s capacity for directed action.
Gurdjieff emphasized that effort is the currency with which we purchase our will?s development.  Yet without adversity and challenge, there is no need for effort.  Imagine a universe without gravity.  Our muscles would never develop, as nothing could possibly test?and develop?their strength.  It was Colin Wilson?s seminal insight that human beings need emotional gravity for self-development.  This is the purpose of all suffering, great and small: to provide the counter-forces by which we can develop the muscles of will through directed effort.  It is human nature to avoid suffering: to consign it, like Cthulhu, to the depths.  Yet there it lies dead but dreaming, entering our thoughts and actions, refusing to accept banishment. 
How ironic it is that we overcome suffering by embracing and facing it, ferreting it out and repeating it so often that its voice is stilled!  It is as if our worst fears and memories are crying out, ?Smother me or suffer?:  immerse yourself in me, rework me, or be dominated by me.  The markets pose us with obstacles?and even suffering?on a regular basis.  In their complexity and uncertainty, they offer unparalleled challenges to our ordered minds.  Facing those challenges, we face ourselves, and become ever more the total individual, the true discoverer of the philosopher?s stone.  Mercy grants us limits in correlating the contents of our minds; providence provides for the possibility of achieving ever-greater correlation.
This article is my way of acknowledging the many philosophical, spiritual, and musical influences on my work.  With the help of Google and the direct and indirect references in this article?and their direct and indirect references?you, like Borges, can be well on your way toward discovering the Library.  Sweet dreams?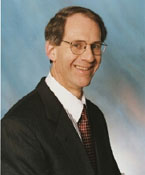 Brett N. Steenbarger, Ph.D. is Director of Trader Development for Kingstree Trading, LLC in Chicago and Clinical Associate Professor of Psychiatry and...