Myself and Eamonn (EK1) will be hosting a free drinks reception at the Futures & Forex Expo, Las Vegas, this Friday (23rd Sept) from 6:00pm to 8:00pm at the Galleria Bar.
The Futures & Forex Expo Las Vegas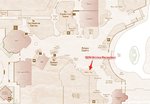 Stop by after a busy day attending seminars and workshops to meet with us and fellow T2W members.
If you think you can make it, please kindly RSVP either via pm or on this thread.
We look forward to seeing you there!
We'll be the ones wearing T2W polo shirts =)
-Paul