A look at the key features to be considered when day-trading forex.
Until recent years, the opportunity to put on a trade was governed by the cycle of day and night. But a unique characteristic of Forex trading is its round the clock sequence of trading. Starting Sunday when the sun rises in Asia, until Friday late afternoon, when the New York markets close, Forex trading is available. So the question arises, what is a Day trade in Forex, if technically Forex is a continuous week of trading? To answer that question we do not need to delve into the nature of human circadian biorhythms. One has to be arbitrary. We can effectively define a Forex day trade as a trade that is completed during the waking hours of a trader. A day trade might also be considered a trade initiated and completed within the trading hours of either the Asian, European, or United States equity markets. One more criteria for calibrating when your Forex Day trading starts can be when you grab that first cup of coffee!
 
Your State of Mind is a Critical Factor
One of the differences between a beginning and a more experienced trader is their mind-set. In the mind of the beginning Forex trader is the ever present thought: What should I trade today? How do I get my 10 PIPS? In contrast, the more experienced Forex trader is looking to answer a different set of questions- Which pair offers the best opportunity for a winning trade? The beginner wants to jump in, score and get out. The more experienced Day Trader wants to wait for the market to come to them. The beginning trader perceives the Day Trade as a reprieve from analysis, whereas the more experienced trader knows that the trade itself is a result of analysis.
The search for your next Day trade starts ironically by looking backward in time.
We start by looking for the location where the price is probing or testing a pattern; a key Fib Resistance or Support area; trend line or moving average. In a real sense, your next day trade takes its shape days, and sometimes weeks, before the decision to trade. For example, if a currency pair is approaching a key Weekly 61.8% Fibonacci level, while another currency pair is simply moving between Fib levels, the pair that is nearer the Fib levels should take priority. It offers a greater trading opportunity because when prices are at these Fib locations, they are more likely to result a real change in sentiment and trend patterns.
Finding your next Day trade is a result of applying some key decision rules. The actual trigger conditions for the trade will wait for the right confirming moment. However, the chart below outlines the logical steps that go into shaping a Day trade. This chart describes two key steps in arriving at a trading decision. The first step is to answer the question- What is the major trend direction? The trader needs to observe the big picture in getting this answer and assess Weekly, Daily, and 4 hour patterns. The next important step is to decide what will be the direction of the next trade. Will it be a buy or sell? By choosing the direction of your next trade, you are not predicting the market at all. You are waiting for the market to come to you!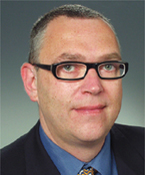 Number of Trading Opportunities Per Day Depends on Finding Patterns
An attractive aspect of the Forex market is plethora of opportunities to trade during a day.
Let's try to quantify how many good opportunities does the Forex Day Trader have on a given day? A sensitivity analysis would show that we have 6 Big Currency Pairs (EURUSD, GBPUSD, USDCHF, USDJPY, USDCAD, AUDUSD).
At least 2 commonly traded crosses (EURGBP, and EURJPY). This provides 8 currency pairs to provide opportunities for the Day trade. When each currency pair's chart intervals are examined carefully for an evolving trading signal, we have geometrically increased the potential for trades. A Day trade in Forex can often provide more opportunities to trade than available capital in an average account. The trader need not rush to trade, but choose among competing opportunities.
Filtering through the field of potential trades is accomplished by looking for patterns and selecting a key time interval. It is a good idea to pay close attention to trend lines and channel patterns at any time frame. For example, a Forex trader would be quite fortunate to spot the pattern shown below! The chart below depicts currency prices moving along a meandering channel offering highly repetitive buying and selling points.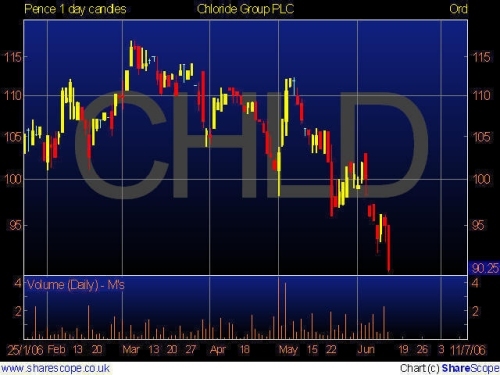 A good rule of thumb for the beginner Day Trader to spot trading opportunities is to use the 4 hour time interval. It represents a decent amount of time for prices to evolve wider ranges that are tradable. During a 4 hour period, currency pairs often exhibit ranges that provide the enough PIP distance between Resistance and Support. to achieve Day trading goals.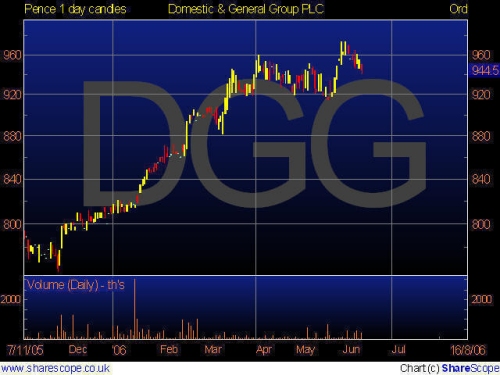 So if we estimate that we can expect 2 opportunities per currency pair during any given 4 hour period, we can expect 16 trading opportunities that can justify putting on a trade. If we take extreme rationing of these opportunities and select only 1 trade per 4 hour period per currency pair, we have more than enough to allow a person to take Forex Day trading as a serious opportunity. A common occurrence is a cluster effect where the action in one currency pair cascades across all of them and, suddenly, almost at the same time, there are numerous opportunities! The distribution of trading opportunities, however, is not random, and patience in waiting for the right opportunity is a worthy skill to acquire. 
Pulling the Trigger
Putting on the trade, after all, is what the analysis leads to, but it is not a spontaneous event. While there is no single rule of action on what a price trigger is, we can narrow conditions to be such that the trade is reasonable and can be supported by a combination of technical factors. For example, in the chart below, the price is probing the lower channel line and a trade going long would coincide with a confirmation that the position is oversold. Notice that in the example below, Relative Strength Indicator is breaking its own trend line. This is a very useful confirming tool when oscillators are used in technical analysis.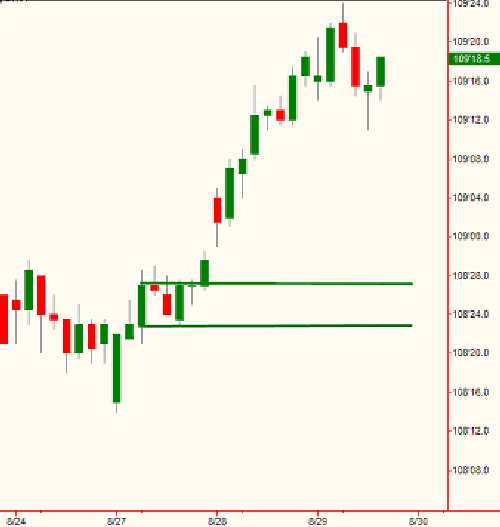 During any given day in Forex Trading, patterns emerge inviting a trade. The skilled trader waits for a high probability trade where confidence is high that the trade will work. Contributing to confidence may very well be the trader's own psychological mind set and optimism. Ultimately, the Profit and Loss Chart will demonstrate whether one is engaged in wishful thinking or a winning game. Whether one looks for a quick grab of profits that will pay for a dinner date, or for a trade that makes the month's mortgage payment, Day trading Forex has embedded in its market patterns, the potential for achieving a variety of trading goals. Forex Day trading offers a range of opportunities but there is an entrance requirement – The Forex trader who wants to be successful needs to come armed with a box of tools, and a set of rules.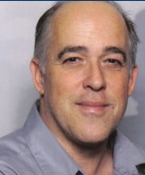 Abe Cofnas has spent over a decade as an equity broker, futures trader, and technical analysis instructor. Abe was one of the first professional train...