An initial article giving a brief opening look at the psychology around trading.
After many long hours, you have completed a system that you have incorporated into your trader?s business plan.  Your money management strategy is within the bounds of your comfort range and you start to trade following your system?s rules.  Despite the fact that you have completed all of this work, you find that you are still losing money while your system is showing that you should be making money.  This is when you discover the importance of the Psychology of Trading. Or do you?
At this point, most traders maintain the status quo and refuse to admit that a psychological issue might be holding them back from following their rules.  Those traders who are able to do the self-analysis and arrive at this difficult conclusion and take action before their capital runs out have a chance to become professional traders. 
For twelve years, I have been a psychological coach to traders, brokers, and investors.  In the following articles, I will present to you many of the psychological problems that I have observed and have helped traders to overcome.  There are many issues that can inhibit a trader?s development.  In this first installment, we will quickly overview major self-imposed obstacles that can prevent traders from reaching their potential.
Very few traders actually have a workable business plan.  If there is a business plan in place, it will give traders the confidence and the direction necessary to follow their trading rules.
Very few traders have adequately tested their trading methodologies.  Failure to sufficiently test a trading system will create a lack of confidence when things become somewhat difficult because there is no benchmark for expectation available to a trader when testing is incomplete.
Trading with ?scared money? is also an issue that causes traders to fall short of the mark.  ?Scared money? is money that has not been specifically allocated for trading and risk taking.  When traders are using ?scared money,? they have a tendency to focus on the consequences of losing it, especially if it has been borrowed.
An environment that is not conducive to sustaining a healthy focus on trading is another obstacle to trader success.
Unresolved issues from a trader?s past can cause a trader to feel unequipped to make money in this profession.  A part of the trader believes that by following the rules money can be made in trading while other parts refuse to accept this reasoning.
Psychological issues from a trader?s past that result in fear of failure and/or success can limit a trader.  The more losses traders experience in their life, the more they will do to avoid losses at all costs.  However, a trader must be willing to lose to become an overall winner in the markets.
Conclusion
In trading, performance is a key issue.  Since performance is largely dependent on the right psychology, a trader?s psychological well being is more critical to top performance in trading than it is in most other professions.  When traders realize that performance is part of the overall picture and take the necessary steps to overcome the issues that weaken their discipline, they will begin to follow their trading rules.  At this point, they have dramatically increased their chances of success in one of the most difficult professions.  In a nutshell, completing a good trading plan plus believing and following that plan are keys to overcoming many of the psychological obstacles to successful trading.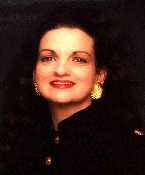 Adrienne Laris Toghraie is an internationally recognized authority in the field of human development and a master practitioner of Neuro-Linguistic Pro...