Hi everyone,
I wondered, if you could help me with my thesis by filling out the survey at
https://www.survey-xact.dk/LinkCollector?key=C8M35V48C595
? It would mean a lot to me.
It is a research about face-to-screen relationships and the meaning of information that is presented to us. Social communication as well as trading have changed a lot when the internet and smartphones have entered into our life. I've written a post on Medium at explaining some details and theories at
https://medium.com/@mantastg/face-to-screen-relationships-6a46343e7199#.vzyv95bsp
, If you would be interested to read more about
Thank you in advance!
p.s. I've made an image to illustrate the subject I'm quite interested in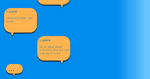 Last edited: