When to Short a Stock
Most investors by nature will "go long" when they buy stocks. Few investors naturally will short stocks (or bet on their decline) because they really don't know what to look for. Some investors see the shorting process as somewhat counter-intuitive to the traditional investing process, since many stocks do appreciate over time. That said, there is a lot of money to be made by shorting and, in this article, we'll give you a list of signs that show when a stock might be ripe for a fall.
Technical Trends
Look at a chart of the stock you are thinking about shorting. What is the general trend? Is the stock under accumulation or distribution?
It is not uncommon to see a stock that has been in a downtrend continue to trade in that same pattern for an extended time period. Many traders will use various technical indicators to confirm the move lower, but drawing a simple trendline may be all that is needed to give a trader a better idea of where the investment is headed.
As you can see from the chart below, the declining trend will make it difficult for an investor to gain on a move higher, because the position will need to fight against the major underlying trend, which in this case is downward.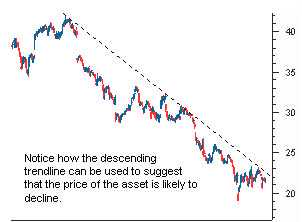 Fig 1 Short Sell – Source:- Metastock.com
Other technical indicators, such as a moving average, can also be used to predict a downtrend. Many traders will watch for an asset's price to break below a major moving average to suggest a likely decline, because stocks that fall below a major moving average, such as the 200-day moving average, typically continue their descent.
Estimates Ratcheted Down
When a company misses its quarterly earnings estimates, management will usually try to explain to investors what happened in a conference call or a press release. Following this, Wall Street analysts work to compose a report and distribute it to their brokers. This process can often take a great deal of time – sometimes hours or days – which feels like an eternity in Wall Street chronology.
Astute traders will often aim to short a stock somewhere between the actual release and the time it takes the analyst to generate the report. Keep in mind that when the brokers receive these reports, they are likely to be moving their clients out of the stock, or at the very least reducing their positions.
Tax Loss Selling On the Horizon
In the fourth quarter, you will note that companies trading in the lower end of their 52-week trading range will trade even lower. Why is this? It is because individuals and mutual funds want to book some of their losses before year-end to reap the tax benefits. Therefore, these types of stocks may make good candidates for traders seeking to profit from a move lower.
Insider Selling
There are plenty of reasons why an insider might sell his or her stock. This may include buying a home, or simply a desire to book some profits. However, if a number of insiders are selling the stock in large quantities, it may be a wise move to view this as a harbinger of things to come. Keep in mind that execs have extraordinary insight into their companies. Use this information to your advantage and time your short sales accordingly.
Fundamentals Deteriorating
You don't need to find a company that is on the verge of bankruptcy to successfully short its stock. On the contrary, you need to see only a mild deterioration in a company's overall fundamentals for big holders of the stock, such as mutual funds, to get fed up and dump the shares.
Look for companies that have declining gross margins, have recently lowered future earnings guidance, have lost major customers, are getting an inordinate amount of bad press, have seen their cash balances dwindle or have had accounting problems. Put another way, investors need to be aware at all times of the "cockroach theory." That is, where there is one (problem), there is probably a whole bunch more.