The Basics of Trading:Part 2
In
part 1
of this article, I looked at some of the basic elements of trading, including
chart
reading and
money management
. In this second part, I will consider some other essential issues, such as the need for discipline in trading and the importance of practice and planning.
The Importance of Discipline
I have previously mentioned why it is important that you DONíT move a stop-loss to increase risk, and I wanted to go through the ďwhat ifĒ scenario of letting a stop run.
Weíll take this example from Barclays from January 2003.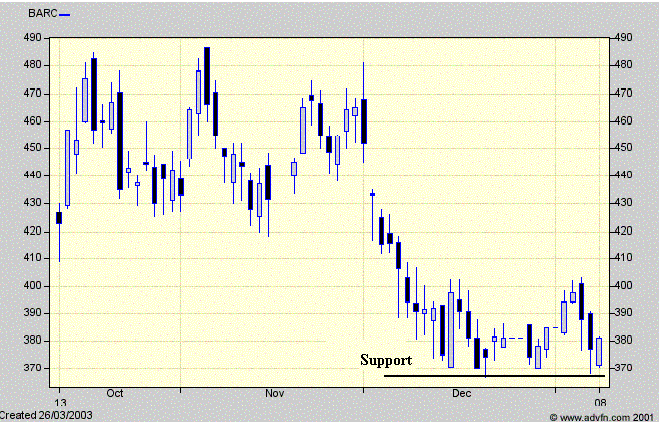 Here we have a nice double (or even†triple) bottom on support, and a clean bounce up. You take this long entry with a tight manual stop at 360.
This is what happens over the days to come...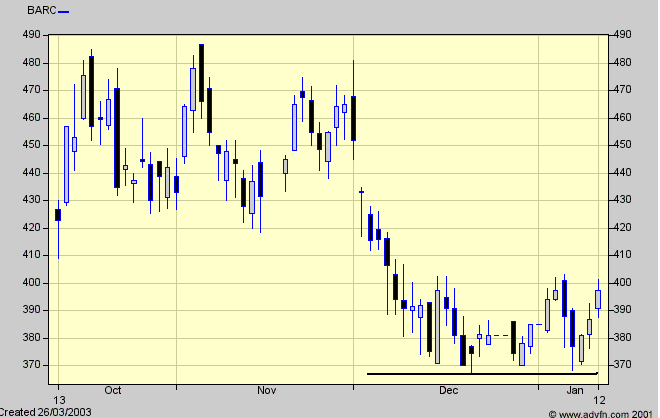 Brilliant, straight into profit and looking good.
The following week isnít so promising though...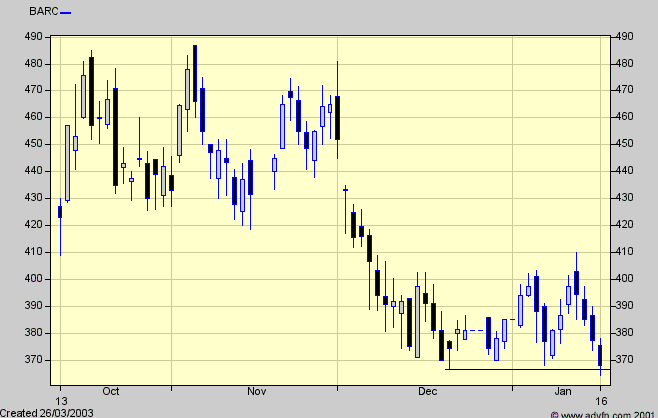 You hear yourself saying,
"Ok the price has gone through support, but itís ok, it closed above support so itíll be ok."
So you leave it for a bit, and this happens...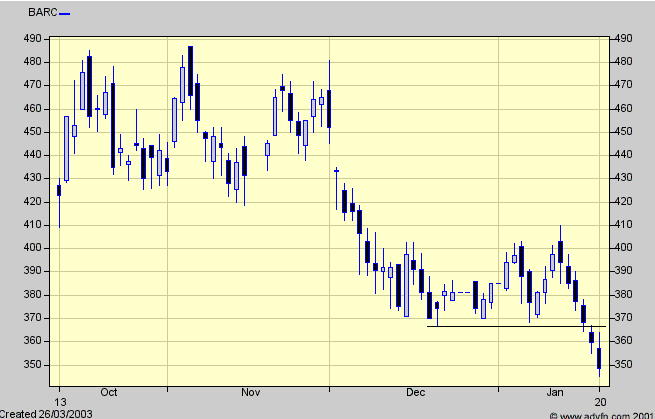 "Oh no the price has gone through support, ok itís too late to sell now, Iíll wait until price gets back up to the support line."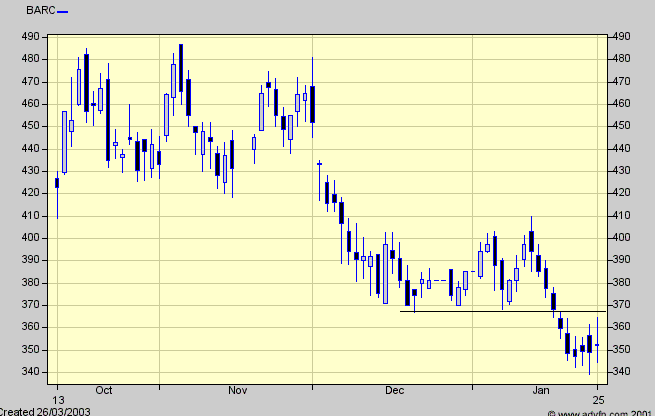 "Now price has made a nice rounded bottom so the next move is up, I can let it run for a while longer as itís bound to go through the resistance level."
and the next thing you know price does this...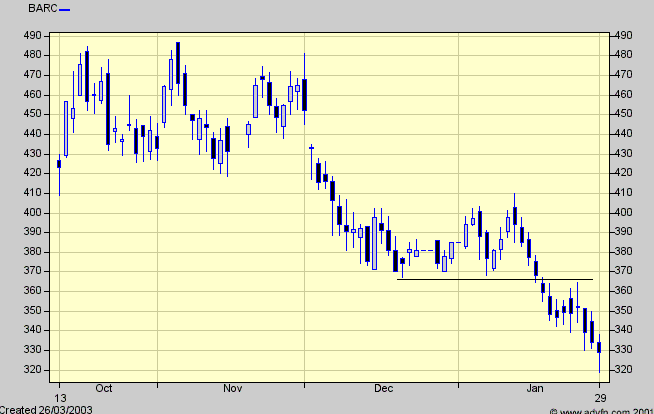 "Time to sell out and†accept the loss."
Well itís good to know you cut the loss Ė some 35 points or 10% below where you should have done.
Itís very easily done this, and Iím sure most traders have done this at some point in their trading career. This is why discipline is such a large part of trading. Always remember to move a stop to protect profits NOT to increase risk.
Now, we will look at putting in practice all that we have learned...