Relative to the Trend
You are probably wondering what the current market looks like. The bull trend was killed off with lower highs and lower lows in 2015. The RSI also broke below 40 and has been unable to get above 60 even though the index itself has made all-time highs. This does not mean we are in a bear trend, but we are not in a bull one either. 2016 has seen the S&P trading in a sideways channel and time will tell which way it will break. The RSI will tell also.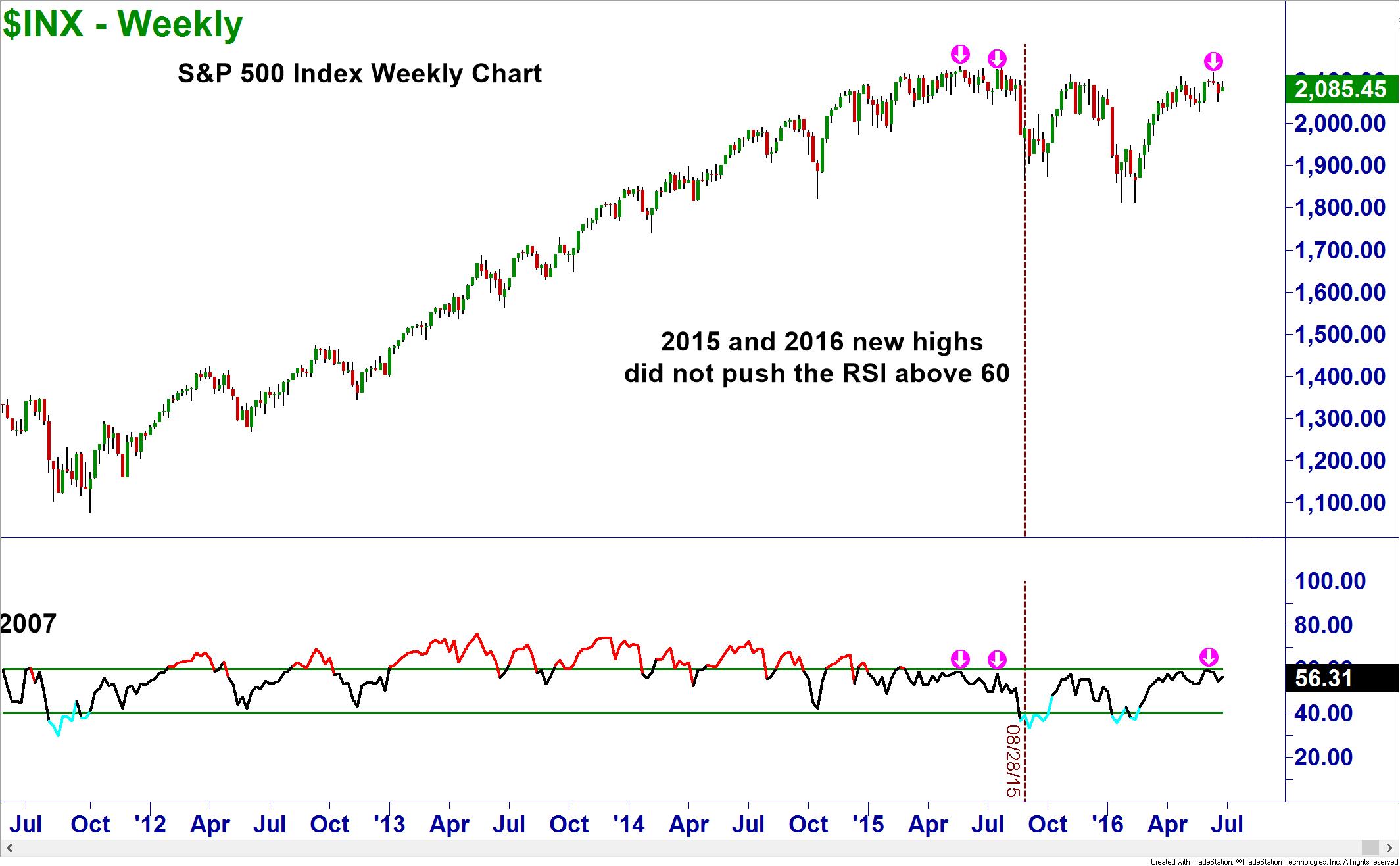 Fig 5
This application of the RSI can be used for any timeframe and any security. I apply it to my intraday charts in futures, forex and stocks as easily as I do for the above weekly charts.
Remember to trade with the trend and use price action for your decisions to enter or exit trades. We can use some indicators to assist our trading but never as the decision maker themselves.
Brandon Wendell can be contacted on this link: Brandon Wendell